The village of Isola Rossa
Isola Rossa, your holiday in the North of Sardinia: the charm of the sea and the magic of its sunsets
At sunset the unique red colour of the typical local rocks becomes even more intense, and the magical atmosphere this creates embraces the sea and the luxuriant vegetation of Isola Rossa here in the Northern Sardinia.
The village of Isola Rossa extends along the North-West Coast  of Sardinia in the area controlled by Trinità D'Agultu e Vignola, facing the Golfo dell'Asinara and halfway between the historical-archaeological sites of Aggius-Tempio Pausania and places not to be missed during a  holiday in Sardinia: the La Maddalena Archipelago, Costa Smeralda, Santa Teresa Gallura, Castelsardo, Alghero and Stintino.
It takes its name from the little Island of red porphyry that sits out at sea facing the charming town centre which sprang up around the fascinating and now historical shepherd's huts and typical fishermen's houses. Tourism in Isola Rossa, as with the rest of Gallura, started off hesitantly at the beginning of the 1960s, and this gradual process meant that the natural beauty and areas that were still wild could remain so over time.
While the centre of Isola Rossa and its new tourist harbour offer a wide choice between activities, restaurants, small boutiques, the evening market and pubs and bars featuring live music, the natural environment all around seems to have been sculpted and painted by a master craftsman…  From the pure white of the beach and the reddish hues of the little bays, to the centuries'old juniper trees and bushes bent and twisted by the wind, Isola Rossa is without doubt a romantic dynamic and constantly changing destination, perfect for a holiday by the sea in Sardinia.
---
How to get to Isola Rossa and the Hotel Relax Torreruja Thalasso & SPA
From Olbia
Take the main S.S. 127 road for Tempio Pausania – turning for Aggius/Trinità d'Agultu. Then take the turning for Isola Rossa (80 kms).
From Porto Torres
Take the main S.S. 200 road for Santa Teresa Gallura. Then take the turning for Isola Rossa (60 kms).
From Alghero
Take the main S.S. 291 road per Sassari and turn onto the S.P. 42 road. Turn onto the S.P. 34 for Porto Torres and then the S.P. 81 for Castelsardo. Follow the main S.S. 200 road for Santa Teresa Gallura until the turning for Isola Rossa (95 kms).
Isola Rossa: beautiful beaches, numerous little bays, hidden treasures all waiting to be discovered.
A land with 320 days of sunshine a year, an amazing variety of scenery and itineraries, the intense scents of Mediterranean maquis, a cultural heritage spanning thousands of years – Sardinia is the incredible combination of all this and much more, an extraordinary, unforgettable island in the sun.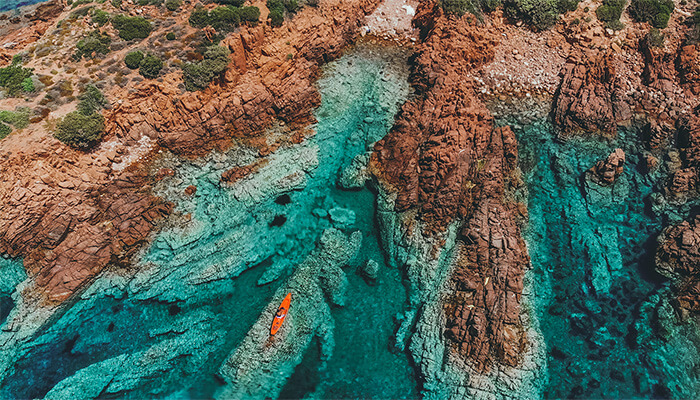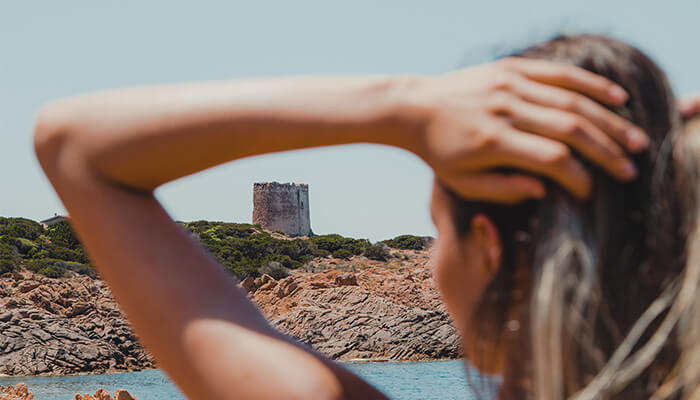 L'intervento Del Fondo (R)esisto 2020 è realizzato con risorse a valere sul Programma Operativo Regionale cofinanziato con il Fondo Sociale Europeo 2014-2020 della Regione Sardegna.