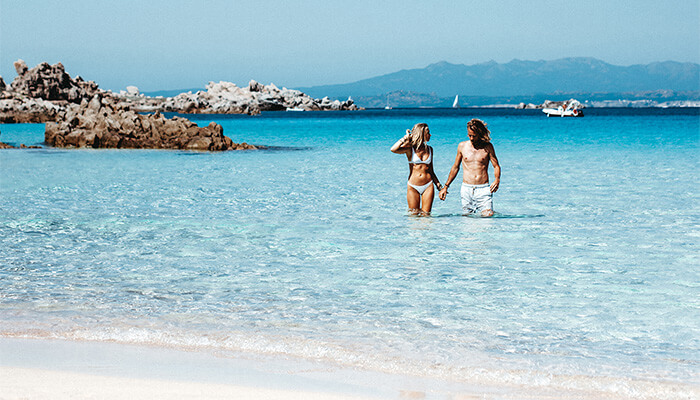 Sardinia Offers 2020. Book early your place in paradise
Do you dream of a holiday by the North Sardinia sea? Satisfy your desires and book by the end of February to enjoy a 10% discount! Start early, that's the secret to the success of your stay in the hotel in Isola Rossa.
The feeling you get watching a sunset at Isola Rossa is priceless! Don't wait any longer to be first in the queue to book your place and enjoy the display from a sun lounger by the pool or from the veranda of your room! Summer is getting closer and of course, first come first served! But what are the advantages for those who book holidays in Sardinia in advance?
Here are 3 good reasons for booking by the end of February:
The rooms at the Hotel Relax Torreruja, some with sea view, others set amidst a luxuriant natural setting, capture the essence of Mediterranean style. Booking by the end of February means it's easier to get the type of room you like and also enjoy a 10% discount with the 2020 special offers. If your heart is set on a suite with sea view on several sides and a spacious equipped veranda for endless moments of relaxation, there's only one at the Hotel in Isola Rossa and that's the highly acclaimed President Vista Mare! A word to the wise...

By planning your holiday in Sardinia in advance you will have all the time in the world to find out more about the area, what's going on and what not to miss in and around Isola Rossa. In addition, why not complete your holiday by booking a health treatment in advance at the Venere Thalasso Centre & SPA? If you book at the same time as your stay, you can enjoy an extra 10% discount (combinable with other special offers). And not only do you spend less, you'll have less stress and things to worry about during your holiday!

Once you find the accommodation you've been dreaming of, sit back and enjoy the excitement that only booking a trip can offer. All you have to do now is find the most convenient flight to Olbia or Alghero airport, or you can take advantage of the early booking offers from the ferry companies that sail between Sardinia and the main Mediterranean ports.
Sardinia is waiting for you to experience the unexpected, everything else is booked.